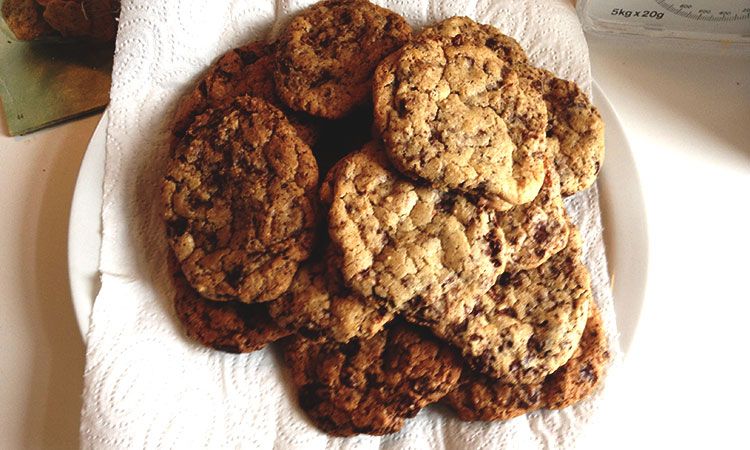 This recipe makes around 12-15 big cookies or 35 smaller ones :D
Ingredients:
75 g of Soft butter
100 g of Sugar
50 g of Brown sugar
1 Egg
150 g of Flour
1 tsp of Vanillasugar
½ tsp of Baking Soda
½ tsp of Salt
130 g of Chocolate chips or chopped chocolate (55-65%)
How to:
Set your oven to 175°C and get that out of the way while you mix the batter.
Whisk the soft butter and sugar until it's airy. Put in the brown sugar and the egg, whisk until everything is combined. Mix the flour, salt, baking soda and vanillasugar and pour it into the butter/sugar/egg mix and whisk again till everything is combined. Put in the chocolate and mix until it's all combined.
Place a teaspoon of the mixture on a baking tray and continue until the tray is filled. Bake in the oven for 7-15 minutes, depending on the size.