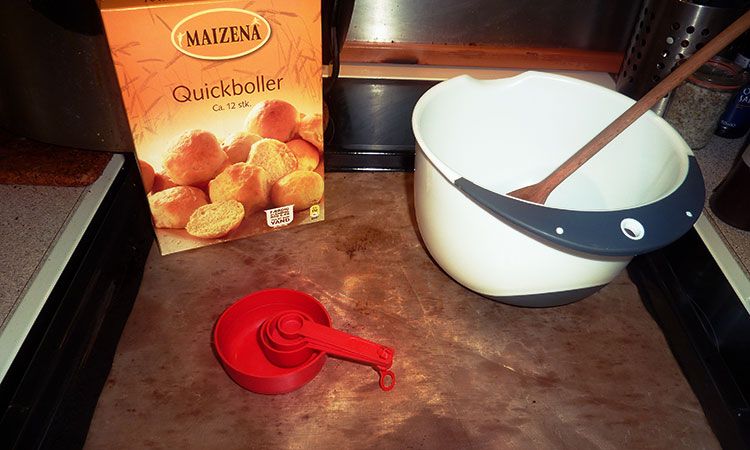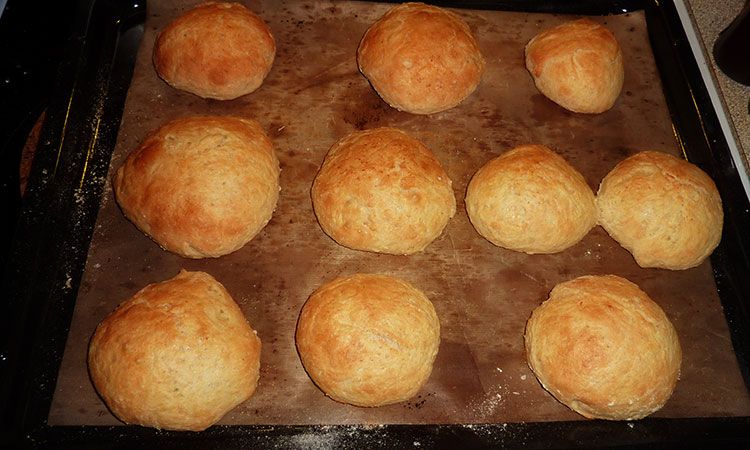 So today I decided to bake some buns for mom and myself. I hate baking buns, because the dough usually get all over my hands and yuck I hate that, but with this "pre-made" bun stuff the dough isn't sticky and they taste just as good, if not even better than those you make from scratch!
All you have to do with these "Quickboller" is to mix the luke warm water and flour-mixture together untill you get a smooth and non-sticky texture. Then let is rise/rest for 25 minutes and then put the dough on your table and roll is out. Divide it into 10-12 buns and let rise for 25 minutes. Bake them for around 12 minutes in a 200°C oven and they are done and taste heavenly :D
I do realize this bun mixture is Danish, but I'm sure other countries have something similar.